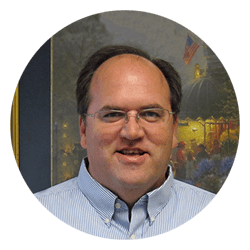 Dr. Sowell grew up in Nacogdoches, Texas where he graduated from Stephen F. Austin State University. He earned his medical degree and completed his residency training at the Ohio College of Podiatric Medicine in Cleveland, Ohio. Dr. Sowell then pursued an additional two years of surgical training in Dayton, Ohio before returning to Nacogdoches in 1999.
TO SEE ALL OF DR. SOWELL'S INFO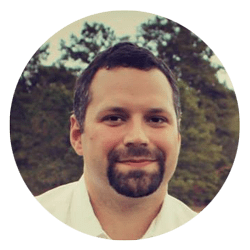 Dr. Matthew Daugherty DPM CWS-P
Matthew Daugherty, DPM CWS-P is originally from Conroe where he graduated from The Woodlands High School. He then continued his education at Baylor University in Waco where he received his bachelor's degree in biology. After completion of his undergraduate degree he pursued medical school in Iowa at Des Moines University College of Podiatric Medicine and Surgery and graduated in 2011. Dr. Daugherty was accepted into a residency program in Denver Colorado at Eastern Colorado Health Care System Denver VA and graduated in 2014. He received his board certification in wound care in 2019. He specializes in foot and ankle care including reconstructive surgery, general foot care, wound care, management of deformities, laser therapy, and multiple other foot and ankle conditions. When not at work, he enjoys spending time with his wife Amanda, and his 3 children. Dr. Daugherty has served on the Fredonia Rotary Board and is an active member today. Dr. Daugherty also enjoys spending time hunting, fishing, and water-skiing and is active in his church where he serves as a Deacon. Dr. Daugherty loves Nacogdoches and is well rooted in the community.
TO SEE ALL OF DR. DAUGHERTY'S INFO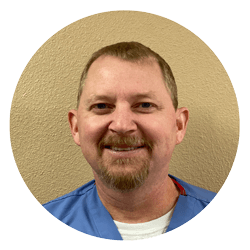 Dr. Reel specializes in treatment of the feet, including but not limited to Wound Care, diabetic foot issues, bunions, hammertoes, heel pain and ingrown toenails. He has been in practice since 2002. Dr. Reel, his wife and 4 children have lived in Lufkin since 2010.
Undergraduate:
Arkansas Tech University, Russellville, AR
Degree: BS Biology
Dates of Attendance: August 1991 – May 1995
From May 1994 – July 1996: Employed by Saint Mary's
Regional Medical Center
Professional:
Ohio College of Podiatric Medicine, Cleveland, OH
Degree: Doctor of Podiatric Medicine
Dates of Attendance: August 1996 – May 2000
Primary Podiatric Medical Residency – PPMR
Doctors Hospital, New Boston, Texas
July 1, 2000 – June 30, 2001
Primary Podiatric Surgical Residency – PSR – 12
Doctors Hospital, New Boston, Texas
July 1, 2001 – June 30, 2002
TO SEE ALL OF DR. REEL'S INFO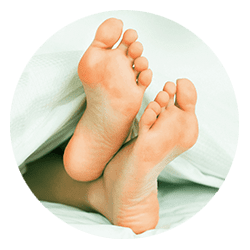 Dr. Corse grew up in Coahoma, Texas and graduated in 2005. He then went on to obtain his bachelor's degree from West Texas A&M University in Canyon, Texas in 2008. He attended Kent State University College of Podiatric Medicine in Cleveland, Ohio and graduated in 2014.
He completed his 3 year surgical forefoot/rearfoot residency at the Atlanta VAMC in Decatur, Georgia.
He is an avid Dallas Cowboys fan and likes to spend his free time golfing.
TO SEE ALL OF DR. CORSE'S INFO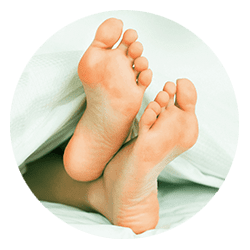 Dr. Warren has been in practice with East Texas Foot Associates since 2002 and has been the Chief Executive Officer since 2005. Dr. Warren graduated here in East Texas from Lovelady High School in Lovelady, Texas and followed that with a Bachelor of Arts degree from Park University in Kansas City, Missouri. Dr. Warren obtained his Doctor of Podiatric Medicine degree from the College of Podiatric Medicine and Surgery in Des Moines, Iowa. Following completion of Podiatry degree, Dr. Warren completed one year of Primary Podiatric Medical training and two yeas of Podiatric Surgical training prior to joining East Texas Foot Associates. Dr. Warren is happily married to his wife Michele and is a proud father of three boys, James Michael, Hank, and Cutter. In his off time, Dr. Warren enjoys sporting events, the outdoors and spending time with his family.
Memberships:
Texas Podiatric Medical Association
American Podiatric Medical Association
CHI Memorial Staff
Woodland Heights Staff
TO SEE ALL OF DR. WARREN'S INFO
Dr. Edward A. Sharrer, DPM
I attended Ohio State University for my undergraduate work. I completed my doctorate at Barry University school of podiatric medicine graduating in 1996. After finishing my residency at Kennedy Memorial Hospital in Cherry Hill, New Jersey, I practiced in Ohio and Wyoming prior to moving to Lufkin, Texas in 2008. I have been board certified in foot surgery since 2004.
TO SEE ALL OF DR. SHARRER'S INFO